Our Communities
Dim Sum Labs Project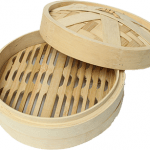 Dim Sum is a delicious Cantonese meal composed of a myriad of different, bite-sized delights. So too is Dim Sum Labs, a "community of communities" composed of people with widely varying interests but a common theme – banding together to mutually support and encourage the many different forms and types of creativity that we see in ourselves and those around us.
Most people who are new to us think that when they pay their membership fee they are paying for the right to participate in a specific group. Our deal is actually much, much better than that!
What the new member is really paying for is to support the Dim Sum Labs Project. Their payment enables unrestricted* access to our venue and facilities, which includes the right to attend and participate in as many of the Dim Sum Labs Project hosted groups as they want.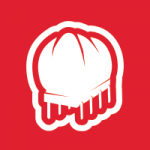 So please don't think you have to stop with just one group! One low fee* confers all of our supporters access to any of the groups that we are hosting, as often as you want, for as long as you want, at the level of participation that you want. Supporters (in good standing) of the Dim Sum Labs Project also have the right to undertake forming a new group**.
Finally, every Dim Sum Labs Project supporter (in good standing) enjoys specific rights and perquisites that paid participation confers, including the right to have a say about how we run and do things, a vote when it comes time to selecting our management, the opportunity to be a part of something, a chance to do good work, the potential to make lasting friendships and the ability grow on a personal level by supporting and participating in something that is socially important and bigger than oneself.
Hackers Community (DIY Electronics)

The Hacker movement is oriented towards DIY Electronics and low-level programming. Hackers play with circuits, robots, micro-controllers (especially the Arduino) and take on many other types of electrical projects, often at the bleeding edge.
Dim Sum Labs is happy to be hosting the Hacker movement in Hong Kong and providing them with a Hackerspace, where they can hold their weekly signature event, HackJam, every Tuesday night at 8pm.
More detailed information on HackJam
Hardware Freedom Day

The H.F.D. happens in late April and is an annual celebration of Open Hardware!
Every year since 2004 hundreds of teams around the world celebrate Software Freedom Day, which happens in late September.
Open Hardware was so often showcased at these events the people at the Digital Freedom Foundation (the organizers of SFD) thought it was about time to have a special day just for Open Hardware.
Coders Community (DIY Software)
The Coder movement is oriented towards computer software, especially Open Source software.
We rely on these people heavily to keep the Dim Sum Labs Project running. To us, they are heroes. They help with the website, running our github repository, maintaining our Google Drive and (along with the Hackers) getting the most out of our Arduino and Raspberry Pi installations.
The Coders help everyone at Dim Sum Labs by keeping our Linux laptops (many distributions) alive and maintained. They are implicated in pretty much anything that uses any kind of open source software, be it specific projects or our organization. We could not operate without them. The Coders hold their signature event, HackFest, twice per month, on Wednesday night, at 8pm.
Software Freedom Day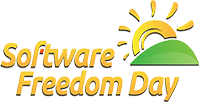 Software Freedom Day is a worldwide celebration of Free and Open Source Software that has happened in late September every year since 2004.
Our goal during this open celebration of FOSS is to educate the worldwide public about the benefits of using high quality Free and Open Source Software in education, government, business and at home.
In short, everywhere! The non-profit organization Software Freedom International coordinates Software Freedom Day at a global level, providing support, giveaways and a single point of collaboration. Volunteer teams around the world (like the Dim Sum Lab Project) organize local SFD events targeting their own communities.
Maker Community

The maker movement is a technology-based extension of DIY culture.
Typical interests enjoyed by the maker culture include engineering-oriented pursuits such as electronics, robotics, 3-D printing, and the use of CNC tools, as well as more traditional activities such as metalworking, woodworking, and traditional arts and crafts.
Makers stress new and unique applications of technologies, and actively encourage invention and prototyping along with a strong focus on using and learning practical skills and applying them creatively.
Our Maker group is tilted towards the production of things rather than playing with electronics (that's what our Hacker Community is all about). Makers at the Dim Sum Labs Project focus on the CNC machine, utilizing the 3D printer(s), the scroll saw, the band saw, the many, many power tools and over 100 different hand tools at our space.
* Amount of access to the venue is determined by membership type. See our Join! page for more information.
** Individual groups may hove their own special participation or consumables fees that are set on a group-by-group basis.
*** We have a formal process to start a group. If this is your desire, please let us know, so we can coach you through it.