What is Dim Sum Labs?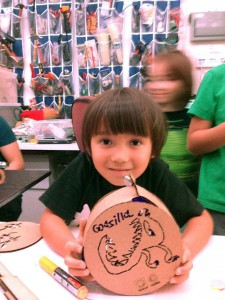 In short:
We're Hong Kong's first and only Hackerspace (or hacklab, or makerspace, or hackspace), open to anyone interested in hacking: the intellectual challenge to creatively overcome, circumvent, deconstruct or otherwise "hack" the limitations, capabilities, purposes, forms, etc. of virtually anything — or in other words: to mess around with [anything] for fun.
A bit longer:
Dim Sum Labs mission is to explore various self-organizational forms in an effort to deepen our understanding of how organizations can implement environments in which creativity blooms. As such we are part of a global Hackerspace movement non-profit, community-based and not to be confused with for-profit co-working spaces or startup incubators.
Due to Hong Kong's demographics, policies, small living spaces and extremely high commercial rents, space of any kind is at a premium in Hong Kong and many creative communities are struggling to find suitable places to "do their thing". The "Atelier" or "Loft" culture we see prevalent in other major cities is technically illegal. High population density means that noise laws are strictly enforced. Community centres primarily focus on the very young or the very old. This has left a gap in the fabric of Hong Kong society with respect to providing creative avenues for people who are in the prime of their lives. They literally have nowhere to go. Because of this, "micro- hobbies" such as collecting figurines, cooking, video games, shopping, horse betting, stock trading and photography are very popular pastimes as they require very little space and tools and easily fit into the Hong Kong style of living. Pursuits of even moderate space or tool requirements are impossible for a significant segment of the population.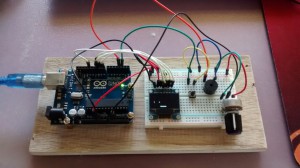 Dim Sum Labs aims to address the needs of one of these "lost" segments of Hong Kong society, the creatives, the rebels, the playful and different, Hackers of all kinds, by providing a persistent, physically secure space for them, their tools, their projects and their work. Our venue is a place where people with a creative bent can congregate with other like-minded individuals in an environment that seeks to understand their needs and enable them to express their urge in a productive way. At Dim Sum Labs, everyone is welcomed to come, gather and make, hack, build, share, collaborate, educate, encourage, grow and achieve.
Our Communities
To discover the communities we are currently hosting, please visit our Groups Page.
Please Connect!
We rely on Facebook for every day communications: http://www.facebook.com/DimSumLabs
We post in Meetup.com for events (also here on our website): https://www.meetup.com/dimsumlabs/
You'll also find some of us lurking in the #dimsumlabs IRC channel (freenode).
Find out More
The public is welcome to attend any of the events listed on our Groups Page. To visit Dim Sum Labs outside of our "open house" schedule or to find out more about Dim Sum Labs, our mission and how you might be able to get involved, please feel free to contact us at any time.
---
Above portions copyright Michelle Poon and Wilhelm Klein, used with permission