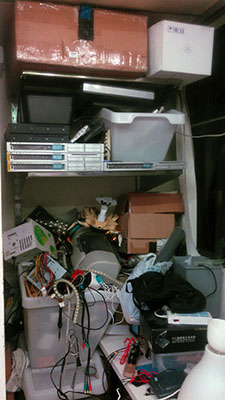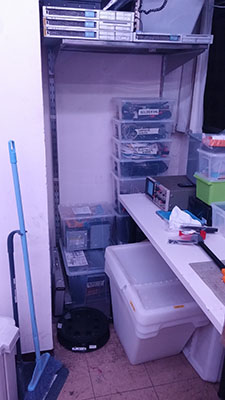 Today we clean up the entropy pool that had accumulated in the corner to the right of the door. It's all tucked away neatly now in boxes labelled by broad category, eg
Power Cables,
Radio Stuff,
Wires
etc.
If you look for any item, you should probably check those boxes, and if you want to put items somewhere, we invite you to make use of the established categories 🙂
We only threw away stuff that we could not envision being of any use at all whatsoever, given that we're a community of tinkerers with various definitions of concepts such as 'useless trash' and 'broken beyond repair'…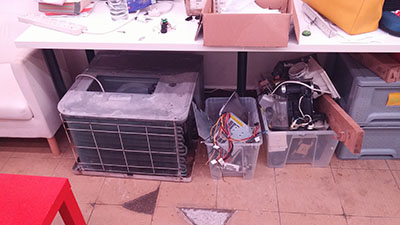 Having said that, there are a few things that are probably not needed anymore taking up valuable cubic feet. We've thus put those things into two buffer boxes. There will be a grace period of few weeks which anybody can use to salvage things from there that they deem useful. After that, the contents of said boxes will be thrown away unceremoniously. So make sure to check out the stuff before Saturday the 26 of September 2015.