Another exciting term we had with the DSLjuniors, a group of 4 kids aged 8 to 10 who come to DSL on Saturdays for a morning of making and learning about electronics. We wired our projects, soldered our PCBs and used hot glue to put laser cut parts together.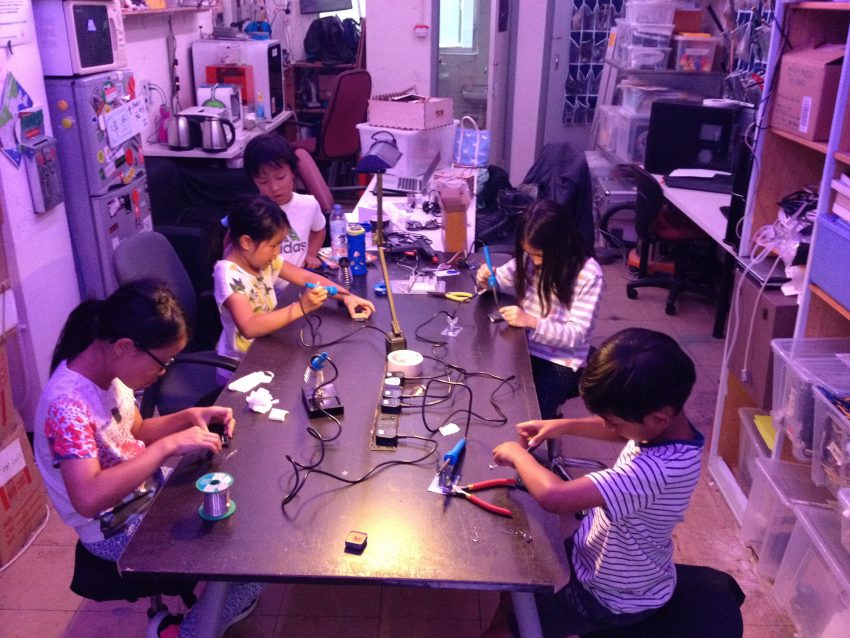 This term we built an Arduino powered robot, with ultrasound distance sensors for auto-pilot, and radio communication for remote control (in below picture).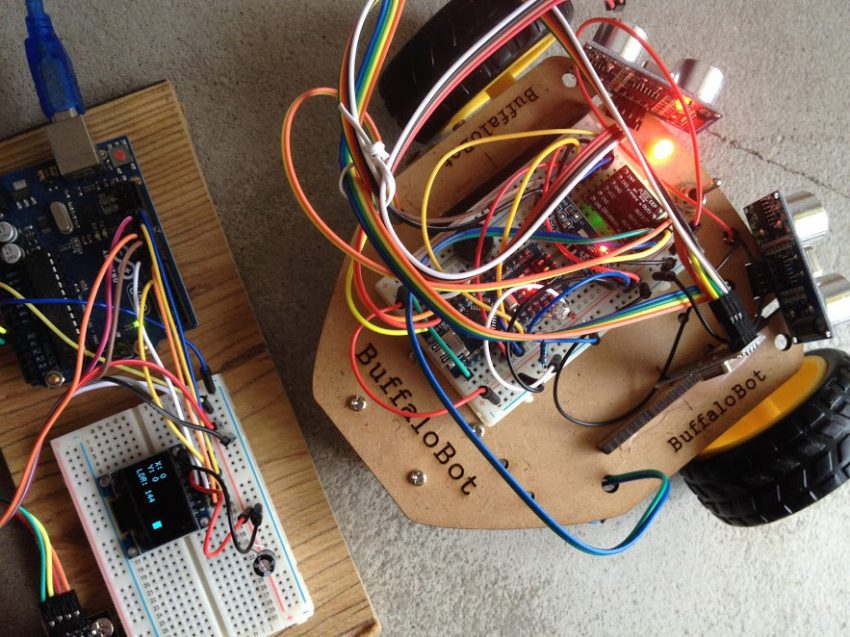 Battle of the auto-pilot robots.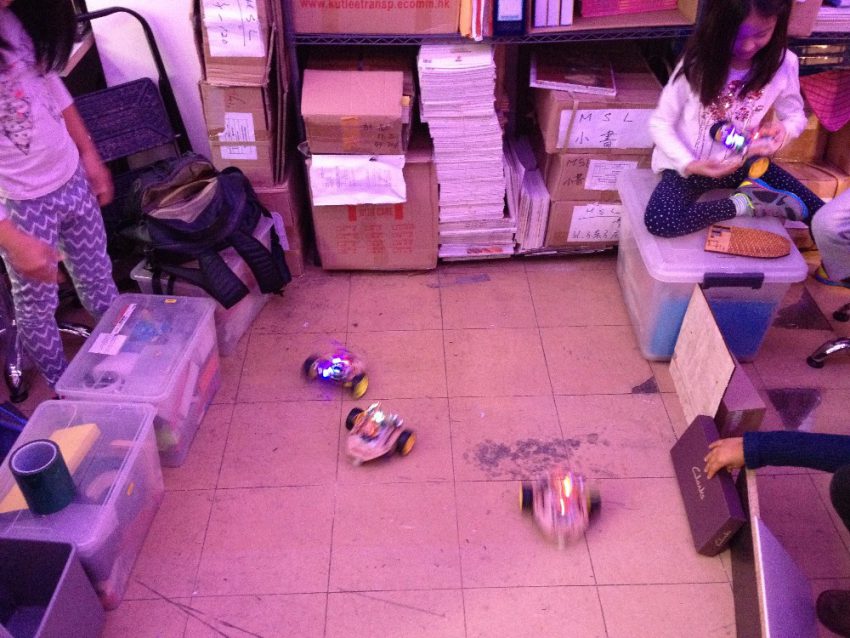 We also built a treasure box with NFC lock (smart card and token), based on Arduino, with a servo as latch.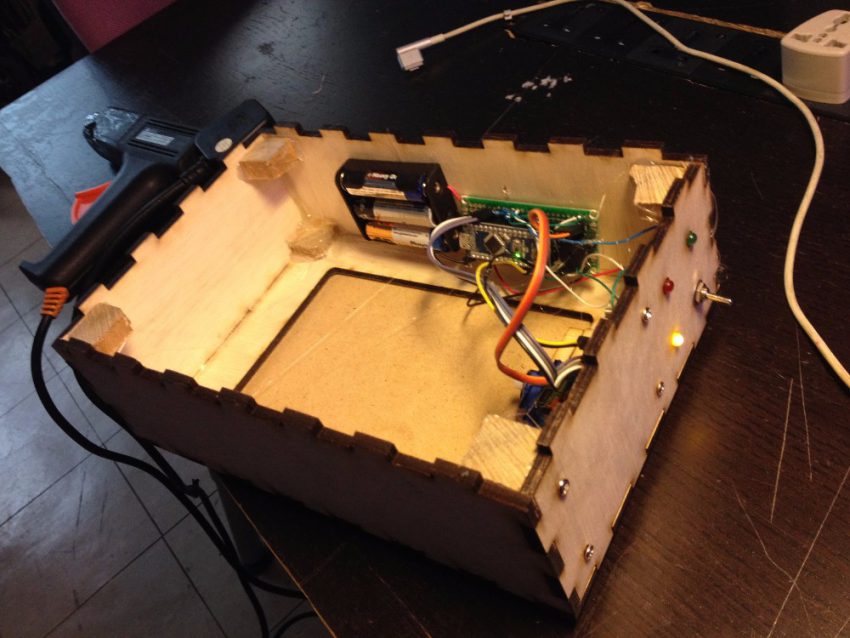 Finally we worked on an IoT project (based on ESP8266) with a mini weather/plant station.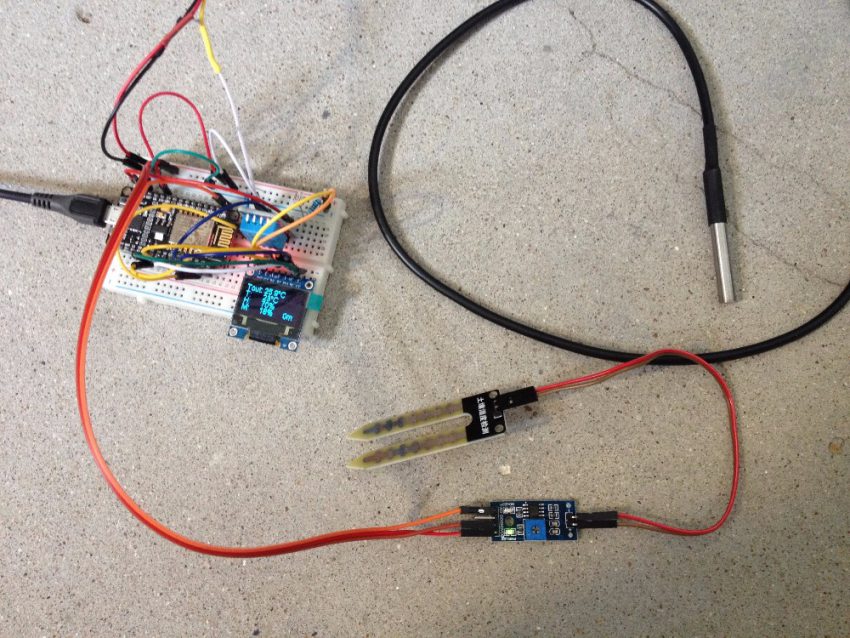 Contact tom@cassiopeia.hk for more info.