This HackJam was an action packed combo with Sébastien (M-Labs) starting the evening with a talk about his DIY vacuum chamber. We were delighted to have Chloe Chia from The French Chamber of Commerce, who also joined us taking various notes and pictures for an article she was writing on the labs.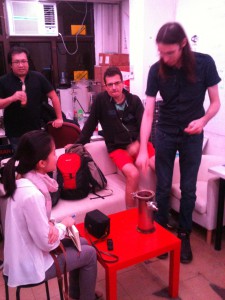 Manolis did a demo of his laser microscope that will be featured at the Microwave Festival (12th-17th November) – an intriguing light spectacle from microcosms collected from a pond near his place!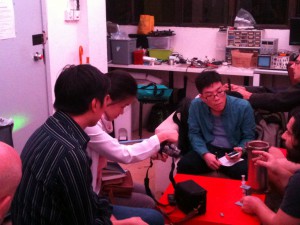 Andy and his RC flying teddy-bear was on stand-by and gave a fantastic encore ensemble.
Finally, we huddle together on Club-Mate, jolly and had discussion with Chloe on what hacker/maker spaces and cultures are and core purposes; functionality of such places. With a lively open-ended debate, we concluded our evening.
On another note, Lio has installed new lighting fixtures at the place which can be optimized.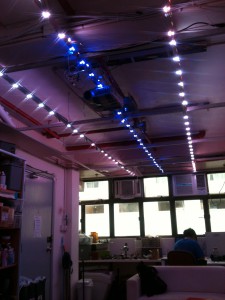 Hope to see everyone again!