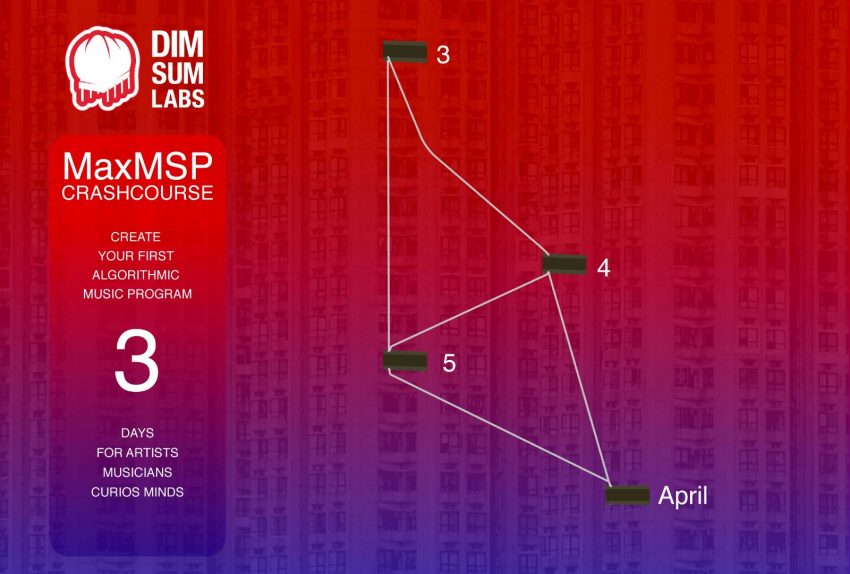 Let's build your creative application yourself!
MaxMSP is an easy to learn visual programming language that helps you build complex, interactive programs within minutes, and without any prior experience with coding. It has been invented in the 80's and has become ever since a standard for many creatives. Artists such as Aphex Twin, Radiohead and Autechre, as well as countless VJs, interaction designers, and tinkerers all over the world are using it as a privileged tool.
About this event
We'll have a three-days crash course that will explore many topics, giving you the resources to continue the journey by yourself. You'll be provided with the tools to:
Create your own real-time interactive music program
Implement Machine Learning
Talk to it with Arduino sensors, MIDI, OSC, UPD and more
Explore real-time interactive video manipulation
Attendees are not required to have any prior knowledge of computer programming languages.
Day • Time • Fees • Pass
Days: 3, 4 & 5 April 2019
Place: Dim Sum Labs, 100 Jervois Street, 14th Floor, N Sheung Wan, Hong Kong
Official Timing: 19:00-22:00
Unofficial Timing: workshop will continue untill 23:00 every night for the fearless 😉
Fee: HKD 400,00 / person per day (HKD 1200,00 for three days pass)
Early Bird (until 31 March): HKD 900,00 for three days pass