Date / Time: Saturday, November 24, 2018 from 15:00 to 17:00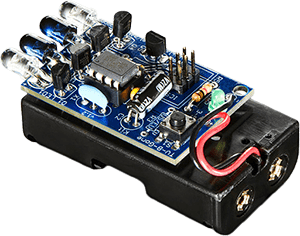 Let's solder!
Let's solder some TV-B-Gone!
Let's solder some TV-B-Gone with Mitch!
For those who can't make it on Saturday, we have another workshop on Sunday, but Mitch won't be available for this one, as he has to go spread his cheer to other places.
To know more on the TV-B-Gone, you can refer to this page: https://www.tvbgone.com
Fee: 150HKD
FAQ
— Can I bring a guest? They don't have meetup.
It depends how many people ask me this, we're limited by table space.
— Can my child participate?
Is your child capable of soldering without injuring themselves? If no, they should only participate via your hands.
— So if I help my child with the kit, do I pay 1x or 2x?
If you take up 1 set of equipment with 1 kit, then you pay 1x.