Hello Fellow members,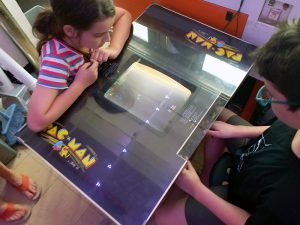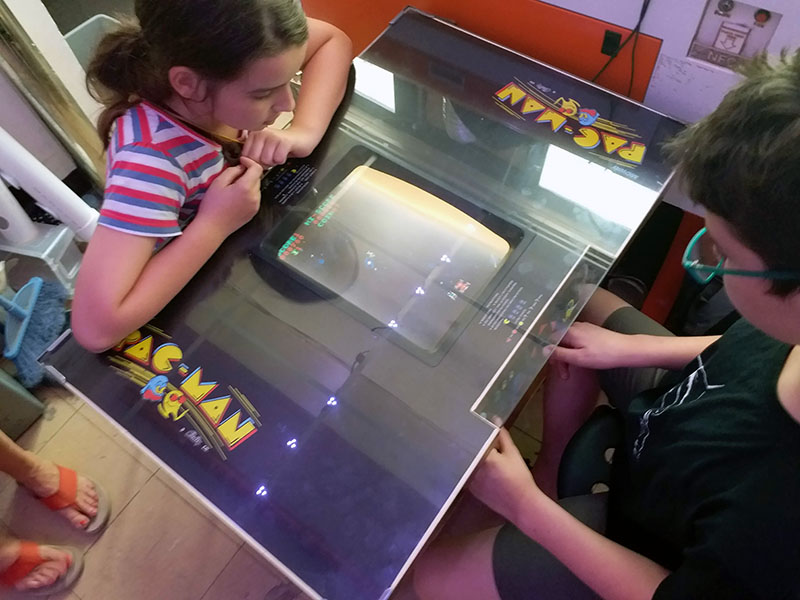 This post is just for you. We have been given by an ex-member (Marc R.), known to develop its version of a Delta 3D printer and a 3D printer kit for kids made out of 3.5″ floppy drive and DVD drive.
The Arcade table has already been hacked a couple of years ago. It is running the Windows version of Mame, on an Pentium motherboard.
The mission if you'll accept, is to:
Replace the Pentium motherboard with its Windows XP by a Raspberry Pi running Linux,
Enhance the audio output which is barely noticeable as of now
Make the coin feeder work with 1HKD or 2HKD or 5HKD coins
A new LCD monitor would be fine – this can be a later upgrade
You could turn this mission into a weekly or monthly workshop open to the public if you feel like it.
In the mean time the table will be accessible at the space to the public on Tuesdays night during our Open Night and to anytime during day or night for our members.
https://www.youtube.com/watch?v=hV_wBjLAvmo
Best of luck for the tackers