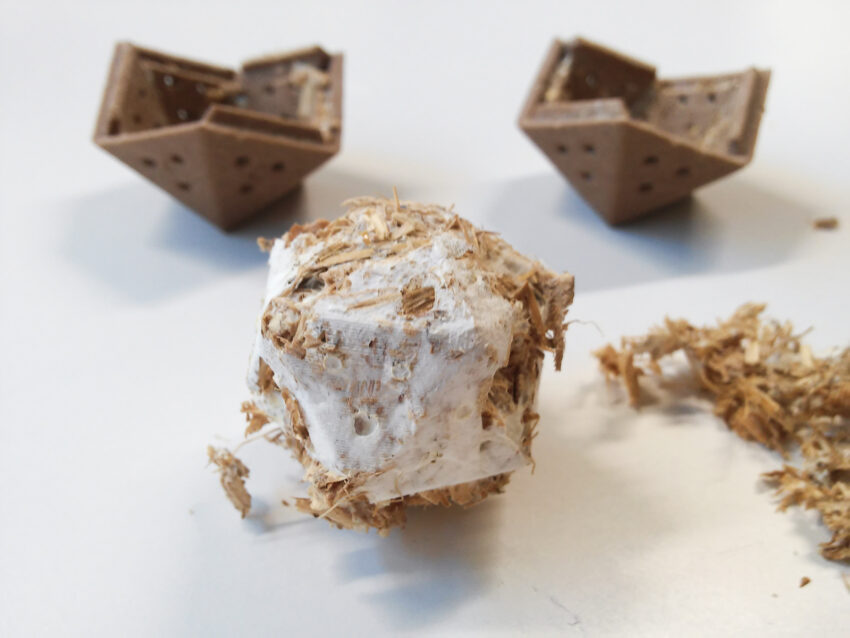 About
There will be a fresh 3 ℓ Ecovative GIY kit to play with, imported from Europe by one of our members. We will put the substrate into moulds, then let the mycelium grow, which will take a few days.
Feel free to bring your own moulds.
No prior knowledge required!
Fee: 50 HKD for space + your share in the Ecovative kit
Venue
Dim Sum Labs is a hacker space. Asides from facilities for bio hacking, there is a laser cutter, 3D printers, a CNC mill (needs fixing), manual mills, a manual lathe, various power tools, and various tools for prototyping electronics.
Day • Time • Fee
Day: Saturday, 10 April 2021
Address: Dim Sum Labs, 100 Jervois Street, 14th Floor, Sheung Wan, Hong Kong
Timing: 15:00 – 20:00
Fee: 50 HKD to cover venue rental + your share in the Ecovative kit
See also: meetup.com