DIY Microscopy Workshop

'DIY Microscopy' was the workshop for the night led by Alex Hornstein who had been active with Dim Sum Labs and had an emotional welcome after traveling around the world and delivering electricity in remote islands in Philippines using unique solar electric harvesting methods. Alex Hornstein is also co-developer of the 'L3D Cube' which always gets visitors at Dim Sum Labs curious and lights them up when they see the cube activated!
The workshop started with participants, dissecting a laser pointer and taking key elements out of it. Once extracted they were applied to the camera of a smartphone. The objective is to gather fascinating images onto your phone for less than $10 dollars (USD) and getting results enhanced using a method Alex prefers: which is photo stacking. The process speaks for itself involving stacking of multiple images for enhanced resolution and aligned magnification of each composite/areas of imaging. Photo stacking methods are also preferably used on a larger perspective too such as astrophotography!
We concluded the night with discussions on Alex's further exploration in developing technologies such as the 'L3D Cube'.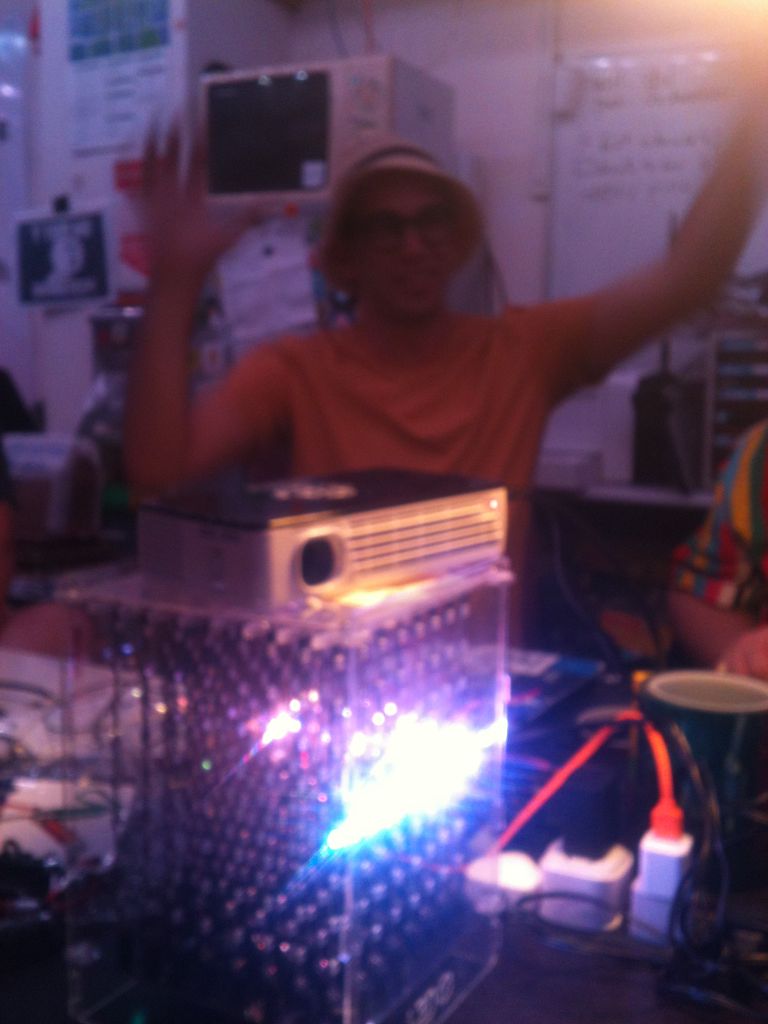 A very happy Alex!