Visit of …
Shenzhen's world famous Hua Qiang Bei market is on our doorstep.
Ninety percent of the world's electronics is made in the South China region and sold here. You need to see it to believe it.
Dim Sum Labs will be making its first 2018 group visit on Saturday 5 May, 2018.
Everyone is welcome to join us.
We will be shopping for components for our own personal projects and also some for the Dim Sum Labs community.
If you want to buy some components, you are welcome to join us. Please make sure that you have your detailed list with you.
This is not a formal/professional guided tour – just a group of friendly hackers exploring this technology wonderland together.
We will be visiting the markets, not the factories or any maker-spaces.
Cost & Passport
Cost
You'll need to pay your own expenses such as bus and train fares, lunch etc …
Member = Free
Non-members =  Welcome with a $100HKD donation to Dim Sum Labs via PayPal

Passport
Bring your passport with

pre-arranged mainland China visa

 in order to maximise our time at the markets – we will be entering Mainland China via Lok Ma Chau / Huang Guang. This port do not issue on-the-spot visas, so make sure you already have your visa before you meet us.
Details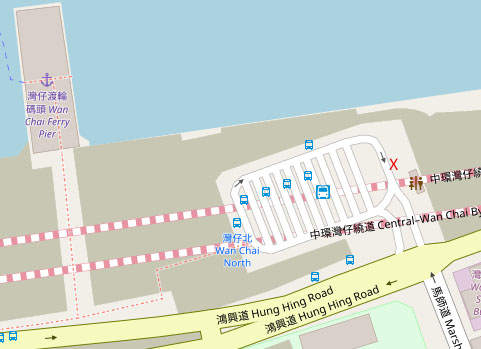 Meeting place: Wan Chai North Temporary Public Transport Interchange (Google Map)
Date: Saturday 5 May, 2018
Time: 9:30-10:00AM – We will take the first bus leaving on or after 10:00am to Lok Ma Chau with or without you. If you're not familiar with the meeting point, plan to arrive early and allow enough time to locate us.
Return Time: The electronics markets close at around 6pm. So likely be back in Hong Kong around 8:00PM – depending on your final destination (Home) you might want to leave by 1 of the 3 different exit from Mainland China into Hong Kong, the choice will be yours.