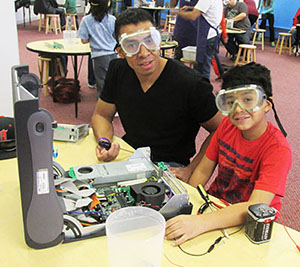 You may have some unwanted electronics cluttering your Hong Kong apartment, Let us help you out !
Come on the 2nd of June to destroy / take-apart unwanted electronic and at the same time learn a bit how the equipment is working.
Bring in your old, broken, and unused electronics such as:
computer towers,
VCRs,
DVD players,
phones,
monitors,
printers
and other gizmos & gadgets …
Your trash will be everybody's treasure !
To share your "treasures", just bring them to Dim Sum Labs on the Saturday the 2nd of June 2018 starting from 1:00pm in the afternoon.
Your electronic trash will allow hours of fun for children as they dig their way into the guts of machines to see what's inside and learn how they did work.
Thank you!