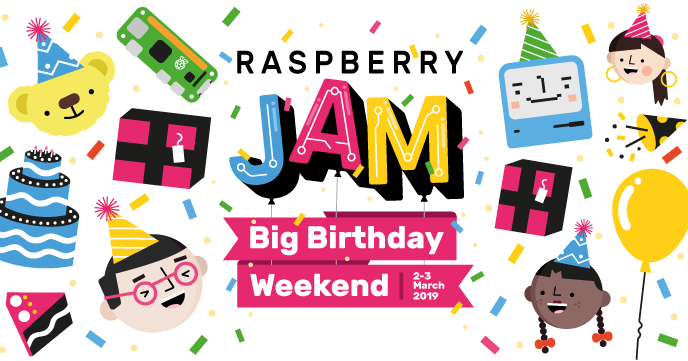 Date/Time: Sat 2 Mar 13:00 – 16:00
The 2-3rd of March is Raspberry Pi's 7th birthday. On this weekend, the Raspberry Pi foundation is running birthday events all over the world – including Dim Sum Labs. This will also be the first Hong Kong Raspberry Pi Jam – a new regular event to be hosted at DSL.
Bring your Raspberry Pi projects along to show and tell. Meetup with other hackers here in Hong Kong, get your questions answered, show off the work you are doing and get going on those problems that have stalled progress on your projects. We will have a suggestions for projects you can try if you are just getting started.
This meetup is open to everyone with an interest in electronics, robotics, making, 3D printing, etc. Hackers (budding, amateurs, etc.) with interests in open hardware e.g. Arduino, ESP8266, ESP32, Raspberry Pi, Onion, OrangePi, etc. are invited to bring along their projects and come hack with us at the meetup.
Fee: HKD50 to cover venue rental (payable on the day)
Stay safe. Read the foundation guidelines at – http://rpf.io/safeguarding